We hit the water on a pre-frontal day that was one of the hottest of the week. The winds were up a little in the morning, and the forecast promised winds later in the 20mph range with a 30% chance of storms. The wave action was fairly average, and the "St. Clair Chop" hadn't developed yet. A couple of visitors from out-of-town took a look at the Lake and said, "It's looking a little rough. We're going to launch further south. For us, it was just another day at the office.
We caught smallies at the first three spots we hit, but it was the third spot that got us into three-pound class bass. It was without a doubt, the kind of bass that we have been looking for: one that was migrating toward the channels.
We got into the channels, and that was a bit of a disappointment. At the first shallow spot we saw plenty of smallies, but they were in no mood to play. The next spot was deep, 30 feet or more. It was here where we first took a look with the underwater camera. We saw plenty of smallies of all sizes so decided to stay on the spot and work it out. One rock bass, multiple bait changes and an hour later we gave up, for now. The bass are there, we will just have to return and see what else can be done to hook them up.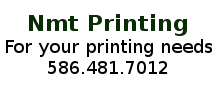 For the next few hours, we hit multiple channel spots with little to show for our efforts. From a pure information standpoint, it was helpful to sort out spots and depth ranges that weren't going to produce.
We did manage to score a 3 ½ pound smallie on a South Channel spot. Dan put that one in the boat with a drop-shot rig.
The rain arrived on the Lake, and we played it safe by heading back to the launch. Since it was tracking north east, we came out the back side of it and decided to check out the migration flat again. We picked up one nice smallie, fished a little longer then headed back.
I have received many reports lately, and our experience echoed what others have told me. We weren't able to put together a single pattern or patterns that would carry us to a tournament victory, but we did find some things worth going back to.
The migration pattern bass fill out a zone in front of the channel system. That means there are specific spots to check that fall into that zone.
There are bass in the channel system; we just have to find out what they want or wait for conditions to change to turn them on. We were out in a strong SW wind today which is my least favorite for a channel bite.
I manged to hook a goby today. It was over four inches. Below we get a look at the shading, color and markings of a goby out of the St. Clair River in 2016.

Goby Lake St Clair 2016
Category: Bass Lake/River Reports, Feature