This is the second and last time this year to see the Ultimate Bass Clinic hosted by Combat Bass Fishing. This two hour clinic puts three bass fishing experts in one room for you to hear the latest in bass fishing information. At the end of the clinic Dan, Bob and Wayne will hold a panel and field your toughest bass fishing questions.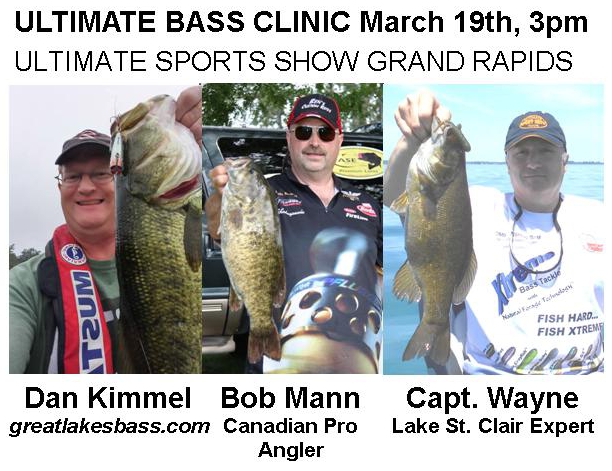 There is a $25 entry into the clinic but you will walk away with at least $25 worth of bass fishing tackle as a gift from us. Sign up at the door (Stage D) or pre-register at the Xtreme Bass Tackle booth #1924 any day before the clinic. To register before the show call Xtreme Bass Tackle at 877.485.2223.
You may have attended seminars before but you've never seen anything as in-depth and geared toward putting you on more bass this season.
Find out more about Dan, Bob and Capt. Wayne at:
Wayne Carpenter – Basstothefuture
CLICK HERE TO GO TO THE ULTIMATE SPORTS SHOW WEBSITE