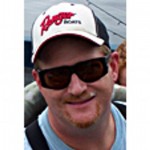 Michigan B.A.S.S. Nation Conservation Director Dan Kimmel is being sent to attend the 2016 B.A.S.S. Conservation Summit this weekend in Tulsa, Oklahoma. This bi-annual conference brings conservation directors and agencies together from around the country. Also attending will be the chief of the Michigan Fisheries Division, Jim Dexter.
At the summit, a presentation will be made by Dan Kimmel and Jim Dexter about how to work together effectively. Out of 85 representatives, they were asked to speak because Michigan has made great strides in bass fisheries management due to the efforts of both Dan Kimmel and Jim Dexter. One achievement has been the year-round open bass season, another was the change in the rules to make culling legal.
Dan says, "This summit is an opportunity to network and talk to other states and agencies. We get to hear about how bass biology is practiced in other states." On Sunday Dan is looking forward to hearing from the director of the National Wildlife Service.
SUMMIT AGENDA
Friday Night – Banquet
Saturday – Meetings, Classic Weigh-in, Banquet
Sunday- Meetings, Classic Weigh-in
This national conference is also a chance for the various state agencies to see exactly how engaged B.A.S.S. anglers are involved in conserving our fisheries. "We are able to show them how we care about the resource," Dan says.
B.A.S.S. has been very supportive of our efforts in Michigan to better our fishery and the sport of bass fishing. They have published articles, written letters of support for policy and worked with our local Federation.
If you wanted to be part of making a difference, to have a voice in the quality of the resource and our sport, Dan suggests joining the Michigan B.A.S.S. Nation. The more voices, the better.
YOU CAN LEARN MORE ABOUT CONSERVATION AND DAN KIMMEL AT GREAT LAKES BASS

Category: Feature