The Lake St. Clair fishery has come a long way. It has withstood an exotics invasion of zebra mussels and gobies, and has come out on top. By weight, the bass fishing has never been better. So what does that mean for the Elite anglers on Lake St. Clair this weekend?
If we look back to the past, at the Wal-Mart FLW Tour event on June 26, 1999, we can see the winning weights on the final day (Source: The Kansas Angler http://www.kansasangler.com/flw6.html)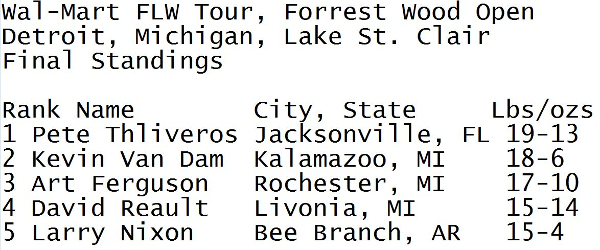 Let's fast forward to this season, and the BFL event recently held on Lake St. Clair (Source: https://www.flwfishing.com/results/bfl)

To make a fair comparison by date, we can look back over this season at Cash for Bass events too (http://cashforbasstour.com/)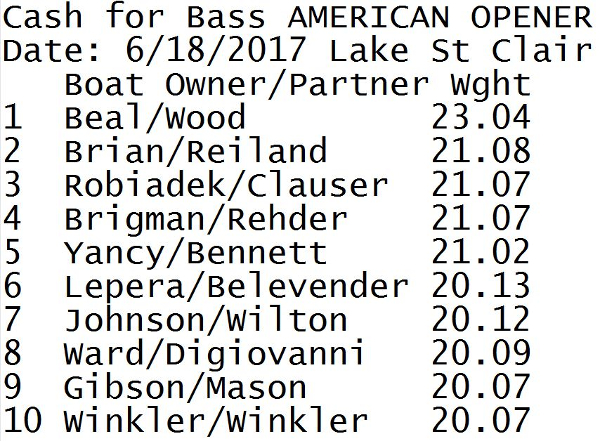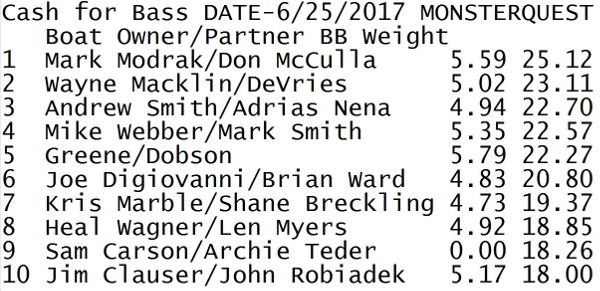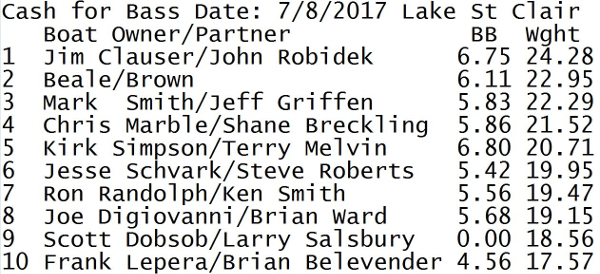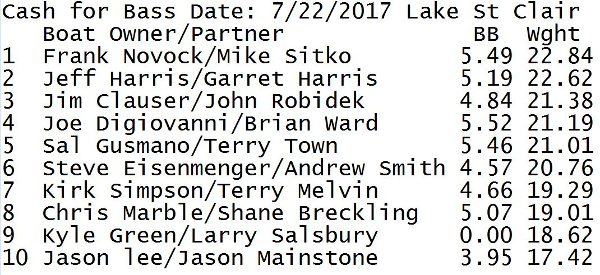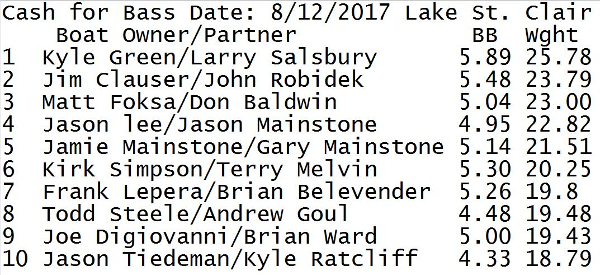 As it stands, it looks pretty certain that anglers looking to compete in the Elite event need to be looking for bags at 20 pounds or better to compete. Today is day one. This should be very interesting!
Category: Events, Tournaments