A serious effort to deepen and clean out the DNR Clinton River Cutoff launch has been underway. Every year we get east winds that blow wood into this funnel and sketchy depths have always been an issue. It look like they have scooped out a lot of debris in recent weeks.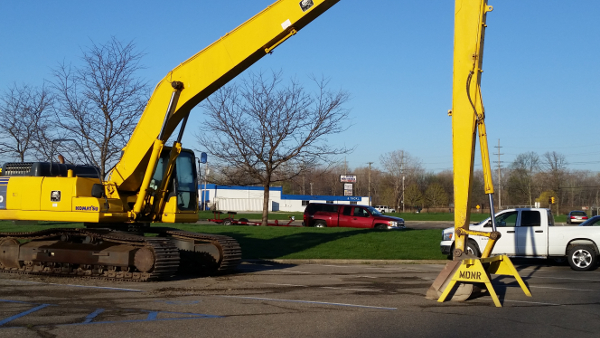 The pictures that you are seeing are from when we arrived on April 17th. A recreational biker rode by and told me that the pile was twice as high, the day before.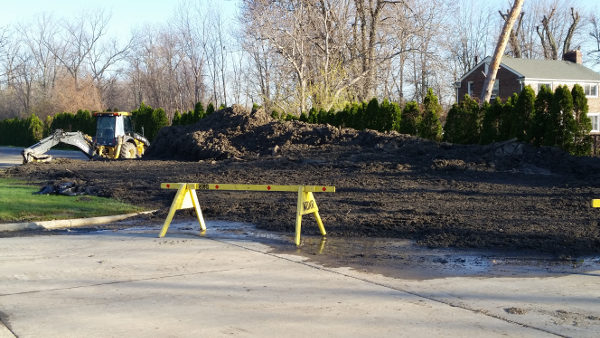 The winds still do the job though to bring in all types of floating wood, in spite of the outstanding effort that is being made to clear everything out. Extra care should be taken when launching. Look for floating logs. We saw one log that was barely showing a tip at the surface, with the lower end dragging the bottom. It could have done some damage.