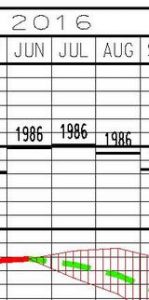 In seasonal fashion, the rising water levels have reached their peak and are headed on the way down. This pattern repeats every year. One thing different about this year is that there was a rapid rise in the water levels in 2016 through May. They were rising so fast that there were projections showing the possibility that the levels would be higher than last year.
NOTE; The green line shows the projection for likely levels going forward. The thin red line above and below the green line shows the projection for possible high or low levels.
The good news is that the water levels will be nearly identical to last season. If you found new water to fish last year, the spot(s) should be fishable this year too. Also, water levels have been rising for several years and the bass have started to redistribute throughout the system. A second year in a row with the same levels gives us a chance to dial in on bass that we couldn't find last season.
CLICK HERE IF YOU WANT TO SEE ALL OF THE GREAT LAKES WATER LEVELS ON THE U.S. ARMY CORPS OF ENGINEERS WEBSITE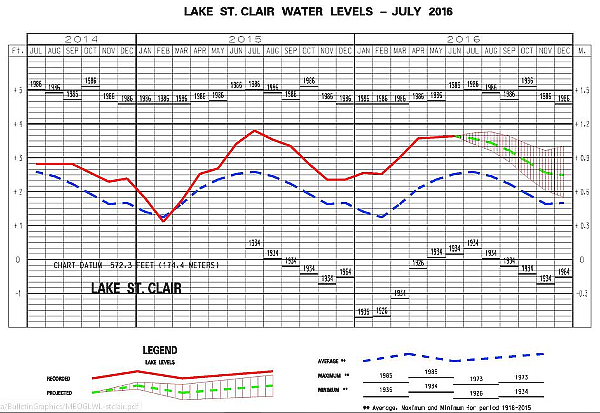 Category: Feature, Uncategorized, Water Levels