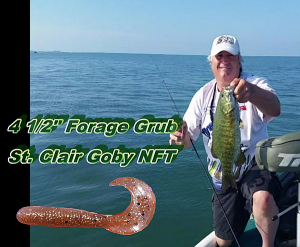 We are still dealing with the effects of the post-spawn period but looking for patterns anyway for bigger fish. Many anglers are calling, frustrated that a single pattern doesn't hold up. That would be normal for this period. In a couple of weeks all of that will settle down in to summer patterns that we can use to stay on big fish.
We didn't really get into big fish this time around. We did manage to find some sweet, deep lake structure we will go back to.
Marked Maps Live! subscribers will have some extra information available to them going into the weekend. We have at least three current reports to draw from.
Don't forget the upcoming Cash for Bass tournament launching at Harley Ensign tomorrow. It will be a great event!
CLICK HERE TO FIND XTREME FORAGE GRUBS AT YOUR LOCAL TACKLE DEALER – SPORTSMEN'S DIRECT
CLICK HERE TO ORDER FORAGE GRUBS FROM XTREME BASS TACKLE
Category: Bass Lake/River Reports, Feature