It is proving to be a busy week out on Lake St. Clair with the Elite tournament event about to be held. At the launch or on the water, you can see and meet many of the professional bass anglers as they go about their business of finding smallmouth bass. As of Monday, the fishing pressure was up, and expect that to increase as the week wears on.
We happened to get a research trip in this week, on the same day as the solar eclipse. We were off the water before it started, but were greeted with a gorgeous morning and calm conditions.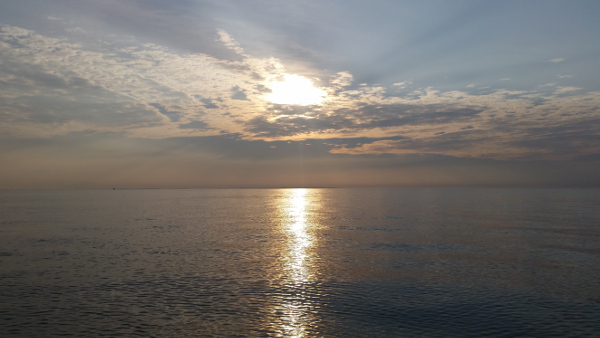 With a few hours at the Mile Roads, we managed several smallies. One topped out at 3lbs 15oz and was caught on an Xtreme Bass Tackle, Canadian Mist tube. Calm conditions kept the bite down at first. The slow bite pattern continued as we worked our way out to 20 feet of water. At several spots, and 27 minutes of video later, we never saw a bass or anyone boat one,
The St. Clair River bite has been running hot and cold. There is little doubt that the river is fishing better than it has in the last five years, but the schools are still running small in number. The long drifts haven't been producing, and short drifts over small schools is in order. The average size of the smallmouth has been outstanding though.
The Channel system is fishing even better than the river right now. There are opportunities in the North, Middle and South Channels.
The water quality is outstanding and there is no reason for that to change in the next week.
Category: Bass Lake/River Reports, Feature, Uncategorized