By all measures, it was brutally cold when we launched in the morning on Saturday, September 2. A big shift from the warmer weather during the week. It was a planned trip, so we kept on task to hit the shallow water in the First Nation Territory..Walpole.
Little did we know that this day would mark the fall "change over" period. By the time of this posting, the leaves on trees are changing and many experienced anglers have been struggling to catch bass as we go through the transition. If there is a bright side to an early fall, it should extend one of the best bass fishing periods of the year…the late fall bite.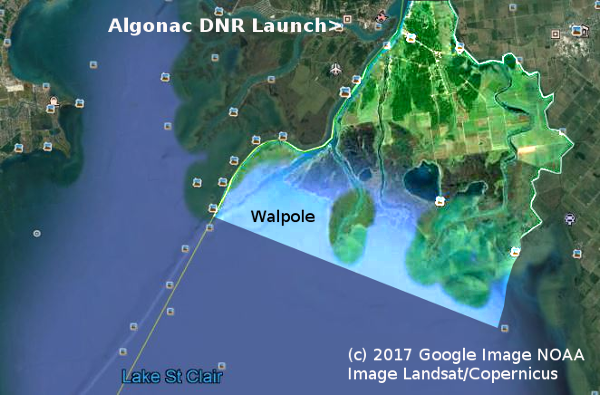 The fishing season at Walpole is closing on September 15th to make way for the hunters. Even if you think that you are in open water next to the Walpole stakes but see a hunter; yield to them. Our fishing privileges are closely tied to how well we cooperate during this time where they are getting a boost to their economy.
Deep smallmouth can be found. It gets increasingly difficult to pinpoint the schools but when you do, it should be one of the best fishing trip of the season.
One report came in about deeper smallmouth on the Mile Roads.
A strategy that is good to employ this time of year is to work structure and areas that are directly affected by the warmer waters flowing out of the St. Clair River.
I hope you enjoy the video of the trip that Frank Keller and I took over Labor Day weekend. Even though the interior of the territory will be off limits after September 15, you can still fish the Shipping Channel portion of Walpole waters plus, there are a lot of shallow fishing opportunities outside the stake line on the Lake side.

Category: Bass Lake/River Reports, Feature