Season Switches Gears!
We just finished up our 2018 Detroit River Walleye Season and what a season it was!!
It was the best damn Walleye fishing I've ever done!
We had so many limits caught in such a short period of time, like never before. There was also plenty of border line fish that will make a great Walleye run for the 2019 spring season! Call now to set up your Walleye trips for next year and get the prime dates!
We started our big boats off in May doing some Bass fishing on the Michigan side of the lake. We have had fairly good success except for a few poor weather days in the beginning of the season.
The Canadian side of the lake opens this weekend for Bass so we will start fishing over there for the most part.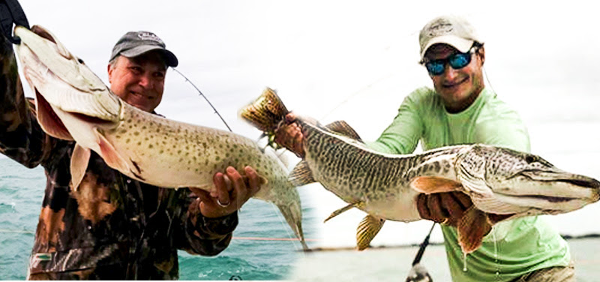 The most wonderful time of the year…
Muskie season kicked off a few weeks back and it started off a bit slow due to weather patterns. It has since picked up nicely. We have had many days so far with 5-10 Muskies boated not to mention all the extra other species, like Pike, Walleye, Bass, etc..
WE have even boated a few trophy Muskie and the largest to beat so far is 48″and 28# which probably won't stand for long… Set up your Muskie trips now as we still have some prime dates available.
Sturgeon season is just around the corner and we are already getting ourselves prepped and ready to go. We have caught some of the giants while Walleye fishing and look forward to another very successful season.
We look forward to hearing from you and getting you out fishing!
Tight Lines,
Capt. Kevin
CONTACT US
Captain Kevin Backus

captkevin@mrmuskiecharters.com
Phone and Fax: (586) 771-8817 M: (586) 206-4172
www.mrmuskiecharters.com
Category: Feature, Musky Reports, Walleye Lake/River Reports